MINI RAPTOR 125cc Specifications
Engine type: 125CC / Single Cylinder / 4 STROKE/ Automatic (Optional Reverse)
Engine brand: Kandi USA
Cooling System: Air-cooled
Max horsepower: 6.6hp/ 8000rpm
Max Speed: 35Mph+ Depends on Rider Weight and Street Condition
Engine Oil: 10W35
Starter System: Electric Start(CDI)
Muffler Type: Tuned Sport Exhaust
Tire Size: 12" Front & Rear
Seats Size: 63"x 41"x 36", Pedal to Seat 29
Battery: 12V/6Ah
Fuel capacity: 7 Liter
Driving Distance: 40Miles
Gear oil: 85W/40
Clutch: NO (Automatic)
Transmission: CVT
Driveline: CHAIN-drive
Driving wheel: Rear wheel drive
Suspension,front: Double arm-swing
Brakes: Rear Hydraulic Disc
Brake operation: Foot
Gauges: Front HEADLIGHT & TAILLIGHT
Max Load: 290 LBS.
Frame Work: Steel
Regulation: EPA
RIO 125cc Specifications
Engine Type : 124cc/Single Cylinder/4 Stroke/ Semi-Automatic 3 speed with Reverse,Air Cooling
Ignition Type : CDI
Start : Electric Start
Final Drive : Chain Drive
Brakes(F/R) : Disk Brake
Max Horsepower : 6.16 HP
Max Speed : 31.06 MPH
Weight Capacity(Lbs) : 352
Wheelbase(inch) : 59.44
Type of Gasoline : Unleaded No.90 or Higher
Tire Size(F/R) : 145x70-6, 16x8-7
Battery : 12V9AH
Fuel Tank : 2L
G.W/N.W (Lbs) : 397/291
Dimensions(inch : 77x48x52.7
Other : Headlight, Horn
SPIDER 200CC GO-KART Specifications
Engine / Drive Train
Engine Type 169cc 4 Stroke Single Cylinder
Age Recommendation 16+ years old
Displacement 169ml
Thumb Throttle (Y/N) N
Max Horsepower 6.5 KW/7500 RPM
Brake Pedal (Y/N) Y
Cooling System Air-Cooled
Remote Start (Y/N) N
Transmission Automatic with Reverse
Remote Engine stop (Y/N) N
Driveline Chain Drive
Remote Alarm (Y/N) N
Starting System Electric Start
Speed Governor (Y/N) Y
Ignition C.D.I
Light Headlights, Tailights
Max Speed 40+ MPH (Depending on Riders Weight and Road Conditions)
Capacities / Dimensions
Max Torque 10.5 n.m/4500 rpm
Weight Capacity 330 lbs
Battery 12V / 9Ah
Net Weight 722 lbs
Fuel Capacity 6 liters
Gross Weight 580 lbs
Brakes / Suspension / Chassis
Ground Clearance 5.5 inches
Frame Rack & Pinion
Length 96.5 inches
Front Suspension Dual Swing Arms Dual Hydraulic Shock
Width 60 inches
Rear Suspension Dual Swing Arms Dual Hydraulic Shock
Height 62 inches
Front Brakes Dual Hydraulic Disc
Seat Height 9.5 inches
Rear Brakes Dual Hydraulic Disc
Wheelbase 74 inches
Brake Operation Foot
Front Tires 21x7-10 Off Road Tires
Rear Tires 22x11-10 Off Road Tires
Clutch N
SPIDER 200CC 4 SEAT
Engine Size: 168.9 CC
Technical specification:
Engine type: single cylinder, horizontal type, 4-stroke, air-cooled
Displacement(ml): 168.9
Max Power(kw/r/min): 8.3/8000
Max Torque(NM/r/min): 11.0/6000
Ignition system: CDI
Gear: CVT(F+N+R)
Fuel tank capacity(L): 10
Economical oil exhaust(L/100km): 4.5
Max speed(km/h): 60
Transmission: Belt Drive +Chain Drive
Brake Type: Disc/Disc Brake
Wheelbase(mm): 2310
Ground clearance(mm): 180
Tires (front / rear): 21*7-10/22*10-10
N. W.(kg):287. G.W.(kg):337
Product dimension(mm): 2850*1540*1740
Carton dimension(mm): 2700*1170*620
Qty/40HQ: 32units
For additional information regarding product models and specifications, please click here.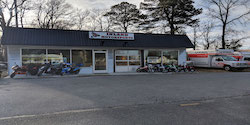 Hours & Location
| | |
| --- | --- |
| Monday | Closed |
| Tuesday | 9:00AM-5:00PM |
| Wednesday | 9:00AM-5:00PM |
| Thursday | 9:00AM-5:00PM |
| Friday | 9:00AM-5:00PM |
| Saturday | 9:00AM-3:00PM |
| Sunday | Closed |